This interview — to celebrate my 100th English-speaking podcast — is with Cliff Fluet, director at Eleven Advisory (advising on how to tackle digital disruption) and partner at Lewis Silkin law firm, specialized in media and entertainment law. Through Cliff, you will see that Lewis Silkin is clearly not your average law firm with a slogan "A rather more human law firm." In this podcast, we talk about the state of the music business, the ad agency business model and key issues such as the ongoing Samsung-Apple patent warfare, managing privacy online and using social media as an executive. Hope you enjoy the show!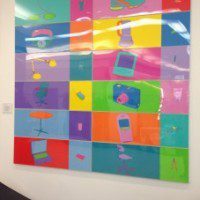 Meanwhile, you can comment and find the show notes on thewww.minterdial.com where you can also sign up for my weekly newsletter. Or you can follow me on Twitter on @mdial. And, if you liked the podcast, please take a moment to go over to iTunes to rate the podcast.
By the way, you can also sign up to the Minter Dialogue podcast here via iTunes.
To connect with Cliff Fluet:
————–
Further resources for the Minter Dialogue Radio Show:
Meanwhile, you can find my other English-speaking interviews on the Minter Dialogue Radio Show on Megaphone or via iTunes. Please don't be shy about rating this podcast on iTunes! And for the francophones reading this, if you want to get more podcasts, you can also find my radio show en français over at : MinterDial.fr, on Megaphone or in iTunes.
Music credit: The jingle at the beginning of the show is courtesy of my friend, Pierre Journel, author of the Guitar Channel. I invite you to take a spin!