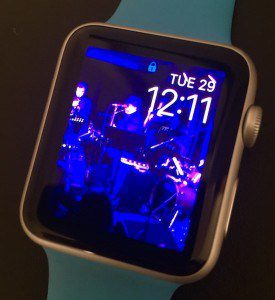 The list of smartwatches just keeps getting longer. It is now to the point where it seems likely to have gone from gadget status to a bona fide candidate for wrist space. According to industry estimates, over 28 million units will ship in 2015. The top brands vying for position in the smartwatch category are, perhaps unsurprisingly, all tech companies: Apple (c 10-13 million units in 2015), Samsung (700K Gear S2), Sony, LG and Pebble. There is a gaggle of other android-smartwatches (Huwaeii, Asus, Motorola…), but how are the traditional watch companies taking the digital transformation in stride?
According to a Deloitte study with 51 executives from the watch industry, in 2015, 25% "consider smartwatches to be a competitive threat, up from 11% in 2014." And of those surveyed, 41% were pessimistic about the economic outlook. A consumer study by Deloitte, furthermore, reinforces why pessimism from industry executives of the traditional watch manufacturers is warranted: consumer purchase intention of a smartwatch is riding high in countries such as China (61% of the sample intend to buy a smartwatch in the next 12 months versus 35% for a traditional watch), Italy (48% vs 40%) and France (35% vs 33%), whereas the home of the traditional luxury watch (Switzerland) is apparently set in its way, with only 17% of Swiss consumers declaring an intention to buy a smartwatch. Interestingly, in the US and Japan, the purchase intention is lower for a smartwatch versus a traditional one. I would suggest that these numbers likely reflect the speeds of development of the geographic markets. However, the relative strength of the numbers also reflects a survey sample of a rather more affluent segment of the population. Of note, too, there would seem to be a growing consensus that the smartwatch trend is going to stick, but it seems set as a feature of the low end of the market. Click To Tweet The other reality is that the smartwatch market is being attacked by many different players (independent, sports, tech, fashion…) and in many different ways, including as health monitors and accessories. Underpinning the battle of the smartwatch are different operating systems, dependence on a smartphone connection and the link to fashion.
Luxury smartwatch?
For now, disregarding the exaggerated gold Apple Watch at $17,000, smartwatches have found a home at the lower end of the watch price spectrum. How is the higher (premium / luxury) end of the watch market supposed to approach digital transformation? As I have written in the past, digital transformation is like a mountain with many clouds overhanging it (see my LinkedIn article). You had better have a sherpa and a good path carved out to make headway, especially in an industry that has not been known for its agility or transparency.
Luxury eCommerce
As I have written before, the challenge for luxury brands in executing digital marketing and setting up eCommerce is almost antithetical to the initial principles of luxury brand marketing. In an open digital world where real estate is, as yet, cheaper and fraud is easier, luxury brands are struggling to compete with online commerce. However, as Apple has clearly demonstrated, there is good merit to controlling the entire value chain. Click To Tweet In the Deloitte study, 38% of the executive respondents consider that their "own e-boutique" will be the most important channel in the next 12 months, versus 21% in 2014. If most of the luxury brands have used the US as a test market for their e-boutiques, brands such as Cartier, Tag Heuer and Louis Vuitton have been rolling out tests in Europe (especially UK and France). They are having to do in equal portions: test & learn as well as catch-up. Surely having a great mobile experience will be key for the more affluent market.
Luxury digital marketing
If luxury watch brands are finally taking digital marketing more seriously, there is a resilience for the more traditional means, including product placement, brand ambassadors and sponsoring. Social media and online influencers (bloggers) are declared to be more important parts of the marketing strategy, but their vision of social media seems to remain decidedly negative: 52% of the executives surveyed consider "the biggest reputational risk comes from social media." Moreover, watchmakers remain slower at accepting the need for greater transparency (especially on pricing). Looking at a recently released L2 report [link defunct – L2 is now part of the Gartner Group] that evaluates luxury and jewelry brands for their digital IQ, the scoring focuses on the "operational marketing" component of digital: website, eCommerce, mobile site, SEO, SEM, social media…
Without preoccupying oneself with the product (and more specifically the smartwatch side of the offer), the L2 report highlights some crushingly poor performances from brands such as Blancpain, Breguet and Glasshutte (of the Swatch Group), Jean Richard and Girard Perregaux (Kering), and A Lange Sohne and Roger Dubuis (from Richemont). In the "challenged" category, the list widens to include Zenith (LVMH), Rado & Hamilton (Swatch), Ebel (Movado), Vacheron Constantin (Richemont), and among the major well-known independents: Patek Philippe and Audemars Piguet. Of the 66 brands, the traditional luxury watchmakers are not judged to be doing a good job…. yet.
"Smart" luxury marketing
If their digital marketing efforts remain subpar, the installed base of watchmakers are struggling to find their "smart" approach as well. In all, the watch business in general has been in upheaval mode for several years, even if the luxury market has been one of the most buoyant segments. The "time" piece is available everywhere you look (on phones and computers…). The luxury watchmakers have sensational brands and stories to be told. However, they are still behind the eight ball when it comes to finding the right marketing mix and tone, as well as the appropriate modernity in the product offer. The luxury smartwatch still does not exist. However, I have to believe that, sooner than later, some truly innovative brand will find a way to take the whole industry higher…. Will it be a traditional watchmaker or some company outside the industry? For now, my bet is on an external player. What about you?
P.S. If you are interested in my unplugged opinion on the Apple Watch, you can check it out here.