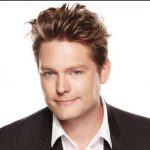 Tom Goodwin is a repeat guest on the show — the last one was back in 2014. Since then, it seems that everything has changed! Tom is Executive Vice President and Head of Innovation at Zenith, part of Publicis Media. He's an industry provocateur and is massively followed on LinkedIn, contributing frequently to titles such as the Guardian, TechCrunch, Forbes, Wired, British GQ, Advertising Age and the World Economic Forum. And, as of yesterday, his book, Digital Darwinism (Kogan Page Publishing), just released worldwide! In this podcast, we look at the key ingredients for driving change, how brands and organisations need to adapt to survive including the need for a rehumanisation of business.
Below, you'll find the show notes and, of course, you are invited to comment. If you liked the podcast, please take a moment to go over to iTunes to rate it.
To connect with Tom Goodwin:
Site(s) mentioned:
————–
Further resources for the Minter Dialogue Radio Show: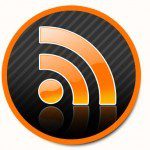 Meanwhile, you can find my other interviews on the Minter Dialogue Radio Show in this podcast tab, on Megaphone or via iTunes. Please don't be shy about rating this podcast on iTunes here!
Music credit: The jingle at the beginning of the show is courtesy of my friend, Pierre Journel, author of the Guitar Channel. And, the new sign off music is "Finger Paint," written and performed by Josh Saxe, produced by Chase Geiser. Here's a link on iTunes. I invite you to take a spin on Pierre's podcast or listen to more of Josh's music!