My Top 10 Blog Roll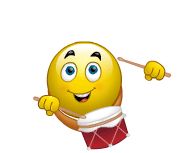 Here are the top 10 blog posts on MinterDial.com for 2018 by number of unique pageviews. I've decided to lay them out in reverse order.
Drum roll:
10. COMMERCE. What are the eCommerce Business Models? (2012)
9. COMMUNICATION. Moving to BCC, A Great Email Trick (and Habit) (2013)
8. BRAND. Uniqlo – A Glocal Digital and Social Media Marketing Strategy (2013)
7. COMMUNICATION. What's the Deal with Active versus Passive Media – Hat Tip to Mitch Joel (2012)
6. COMMUNICATION. Are you Active Now? A Question to Haunt Us! (2016)
5. BRAND. What's the Amazon brand? Where's the Essence? And how can Jeff Bezos be replaced? (2014)
4. COMMUNICATION. WeChat… Message in a Bottle and more from Asian Social Media sites (2013)
3. TRIVIA. Arlington Cemetery – Tomb of the Unknowns Jeopardy Question with some Surprising Answers (UPDATED Aug 10, 2015) (2014)
2. TECH. Press Tab To Search: Tab Shortcut In Chrome Browser Address Bar (2011)
1.COMMUNICATION. Steps to Write a Great Bio – Short and Sweet Characters (2014)
I would like to add in two last posts that sneak in at #11 and #12 respectively. Both funnily enough deal with a complaint and bad experience of a brand; both times, oddly enough, we are talking travel, too!
What does BA stand for, for you?
Key Takeaways for Blogging
My first takeaway is that there are no posts from 2017 or 2018 in the top 12. In fact, the first one only comes in at #15 (and #16). That's not great.
Secondly, I looked at what the top blog posts have in common. I gave each post a category and explored the nature of the top posts. In general, I see that they are answering questions that netizens have, such as "How To?" or "What is?" If I were a brand, I'd be thinking hard about the real questions for which customers and potential customers are wishing to get answers.
Thirdly, I think that this list lays down the importance of the long tail. Even if some of the blog posts may suffer from time decay, they now rank well for certain keyword phrases.
Lastly, if I were working for a brand, I'd take notice of the comments that appear in blog posts that continue to have traction about something negative (as in my posts about Eurostar and British Airways). At least, they may become a measure of where the brand stands on the specific complaint(s) and if the company is finding a solution or the issues are diminishing.
Bottom line, even with the new look & feel (launched in April) of my site and a consistent and regular flow of new blog posts, it seems I didn't do a great job this year. Traffic has been steady with 2017, but my 2018 cru of posts didn't cut it!
Would love to have your input.
Note to self: I should spend some more time on Google Analytics! And I am going to have write more "how to" and "what is" posts this year!