Patrick Campbell is cofounder & CEO of ProfitWell and has seen inside more subscription and SaaS companies than anyone else in the world. By using their proprietary industry data on 8,000+ businesses, they help well-known companies (like Zapier and Wistia) identify the best pricing and growth opportunities that are working today. In this conversation with Patrick, we discuss the ins and outs of subscriptions, the keys to creating a successful sub model, the mistakes to avoid, we explore the freemium model and also peal back the ProfitWell story and Patrick's overcoming a major personal challenge.
Please send me your questions — as an audio file if you'd like — to nminterdial@gmail.com. Otherwise, below, you'll find the show notes and, of course, you are invited to comment. If you liked the podcast, please take a moment to go over to iTunes to rate it.
————–
Further resources for the Minter Dialogue Radio Show: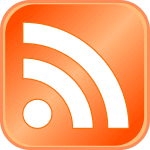 Meanwhile, you can find my other interviews on the Minter Dialogue Radio Show in this podcast tab, on Megaphone or via iTunes. Please don't be shy about rating this podcast on iTunes here!
Music credit: The jingle at the beginning of the show is courtesy of my friend, Pierre Journel, author of the Guitar Channel. And, the new sign off music is "Finger Paint," written and performed by Josh Saxe, produced by Chase Geiser. Here's a link on iTunes. I invite you to take a spin on Pierre's podcast or listen to more of Josh's music!