Minter Dialogue with Jeffrey Hayzlett
Jeffrey Hayzlett is a Primetime TV And Radio Host, Keynote Speaker, and author of the best-selling business book The Hero Factor, How Great Leaders Transform Organizations and Create Winning Cultures. Jeffrey focuses on transformation, leadership, innovation, and change management to drive business growth, having bought and sold over 200 businesses. On Jeffrey's site, he writes: WARNING: Low energy, bad attitudes, negative moods, are ALL symptoms of a MUCH bigger problem! In this conversation we talk about the journey to becoming a Hero company, overcoming some of the constraints and challenges in the making of a purpose-led company that makes money.
Please send me your questions — as an audio file if you'd like — to nminterdial@gmail.com. Otherwise, below, you'll find the show notes and, of course, you are invited to comment. If you liked the podcast, please take a moment to go over to iTunes to rate it.

To connect with Jeffrey Hayzlett:
Site(s) mentioned:
Chick Fil-A (founder Truett Cathy)
Take the quiz and find the kit on The Hero Factor
————–
Further resources for the Minter Dialogue Radio Show: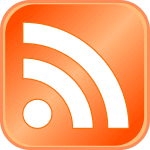 Meanwhile, you can find my other interviews on the Minter Dialogue Radio Show in this podcast tab, on Megaphone or via iTunes. Please don't be shy about rating this podcast on iTunes here!
Music credit: The jingle at the beginning of the show is courtesy of my friend, Pierre Journel, author of the Guitar Channel. And, the new sign-off music is "A Convinced Man," a song I co-wrote with Stephanie Singer back in the late 1980s. Let me know if you do or don't like it!