Minter Dialogue with Dr Kat Lederle
Dr Katharina Lederle is an author and specialist in sleep, the circadian rhythm and fatigue. She's founder and Director of Sleep Services at Somnia and author of the book, Sleep Sense (Exisle Publishing). Kat helps people improve their sleep and live their lives to the full. Among other things, we discuss why we sleep, the benefits of getting good sleep, the workings of our internal human clock, dreams, and some great tips and tricks for improving your sleep.
Please send me your questions — as an audio file if you'd like — to nminterdial@gmail.com. Otherwise, below, you'll find the show notes and, of course, you are invited to comment. If you liked the podcast, please take a moment to go over to iTunes to rate it.
To connect with Kat Lederle:
Site(s) and people mentioned:
————–
Further resources for the Minter Dialogue Radio Show: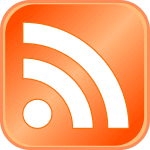 Meanwhile, you can find my other interviews on the Minter Dialogue Radio Show in this podcast tab, on Megaphone or via iTunes. Please don't be shy about rating this podcast on iTunes here!
Music credit: The jingle at the beginning of the show is courtesy of my friend, Pierre Journel, author of the Guitar Channel. And, the new sign-off music is "A Convinced Man," a song I co-wrote with Stephanie Singer back in the late 1980s.