Ashley Galina Dudarenok is a China marketing expert, founder of two companies, Alarice a social media agency and ChoZan, for training, keynotes and masterclasses on marketing in China. Based in HK, Ashley is also an influencer and best-selling author who has just published her third book, New Retail Born in China Going Global: How Chinese Tech Giants Are Changing Global Commerce. In this conversation, we talk about some of the important things to get right when marketing in China, some insights to Ashley's life as an influencer and the truly revolutionary world of retail in China that has been termed as "New Retail."
Please send me your questions — as an audio file if you'd like — to nminterdial@gmail.com. Otherwise, below, you'll find the show notes and, of course, you are invited to comment. If you liked the podcast, please take a moment to go over to iTunes to rate it.
Site(s) mentioned:
——————–

Further resources for the Minter Dialogue podcast: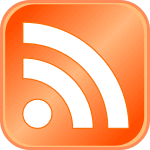 Meanwhile, you can find my other interviews on the Minter Dialogue Radio Show in this podcast tab, on Megaphone or via iTunes. Please don't be shy about rating this podcast on iTunes here!
Music credit: The jingle at the beginning of the show is courtesy of my friend, Pierre Journel, author of the Guitar Channel. And, the new sign-off music is "A Convinced Man," a song I co-wrote and recorded with Stephanie Singer back in the late 1980s.