Minter Dialogue with Nora Gherbi
Nora Gherbi is the founder of WHO CARES!? Chronicles, a New York-based international caring initiative aiming to promote and provide insight into everything related to Corporate Social Responsibility (CSR). WHO CARES!? Chronicles focuses on great leadership and best practices for the socially conscious business. Nora is also on the advisory board of several non for profit, tech and fashion companies. In this discussion with Nora, we discuss how companies should be or could be creating high value impacts, the potential for an Impact Index, the role of empathy and vulnerability in business, the production of content and finding ways to intelligently promote corporate social responsibility.
Please send me your questions — as an audio file if you'd like — to nminterdial@gmail.com. Otherwise, below, you'll find the show notes and, of course, you are invited to comment. If you liked the podcast, please take a moment to go over to iTunes to rate it.
To connect with Nora Gherbi:
Site(s) mentioned:
Here is the short film Nora mentioned in the podcast. It is called Indigo, and is Who Cares!? Chronicles' first call to action. Check it out on Youtube here!
Article written by Nora Gherbi on Empathy in AI for Conscious Magazine
————–
Further resources for the Minter Dialogue podcast: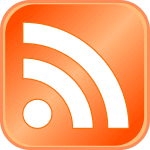 Meanwhile, you can find my other interviews on the Minter Dialogue Show in this podcast tab, on Megaphone or via iTunes. Please don't be shy about rating this podcast on iTunes here!
Music credit: The jingle at the beginning of the show is courtesy of my friend, Pierre Journel, author of the Guitar Channel. And, the new sign-off music is "A Convinced Man," a song I co-wrote and recorded with Stephanie Singer back in the late 1980s.