David Meerman Scott, the man who invented newsjacking, a world renowned author (11 books), speaker and strategist on the key topics of sales, marketing and PR. His books include Real-Time Marketing & PR, a Wall Street Journal bestseller, the new hit book The New Rules of Sales & Service and my personal favorite: Marketing Lessons from The Grateful Dead. In this interview, we discuss his new book, Fanocracy, Turning Fans into Customers and Customers into Fans, co-written with his daughter, Reiko Scott, was published Jan 7 2020. We look at how to develop fans, the difference between fan centricity and customer centricity, the differences for luxury brands and much more.
Please send me your questions — as an audio file if you'd like — to nminterdial@gmail.com. Otherwise, below, you'll find the show notes and, of course, you are invited to comment. If you liked the podcast, please take a moment to go over to iTunes to rate it.
Site(s) mentioned:
————–
Further resources for the Minter Dialogue podcast: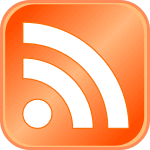 Meanwhile, you can find my other interviews on the Minter Dialogue Show in this podcast tab, on Megaphone or via iTunes. Please don't be shy about rating this podcast on iTunes here!
Music credit: The jingle at the beginning of the show is courtesy of my friend, Pierre Journel, author of the Guitar Channel. And, the new sign-off music is "A Convinced Man," a song I co-wrote and recorded with Stephanie Singer back in the late 1980s (please excuse the quality of the sound!).