Minter Dialogue with Mark Sagar
Dr Mark Sagar, a double Academy Award winner, is the CEO and co-founder of Soul Machines and director of the Laboratory for Animate Technologies at the Auckland Bioengineering Institute. WIth his team, Mark is looking to bring technology to life, pioneering in the creation of autonomously animated virtual humans. In this conversation with Mark, we discuss people's relationship with machines, the challenges of making emotions appear in a machine, we explore the way forward in AI and the stumbling blocks of sentient AI.
Please send me your questions — as an audio file if you'd like — to nminterdial@gmail.com. Otherwise, below, you'll find the show notes and, of course, you are invited to comment. If you liked the podcast, please take a moment to go over to iTunes to rate it.
To connect with Dr Mark Sagar:
Other site(s):
Mark has achieved pioneering work in computer-generated faces that was recognised with two consecutive Scientific and Engineering Oscars in 2010 and 2011. See you can find his IMDB profile here.
————–
Further resources for the Minter Dialogue podcast: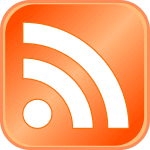 Meanwhile, you can find my other interviews on the Minter Dialogue Show in this podcast tab, on Megaphone or via iTunes. Please don't be shy about rating this podcast on iTunes here!
Music credit: The jingle at the beginning of the show is courtesy of my friend, Pierre Journel, author of the Guitar Channel. And, the new sign-off music is "A Convinced Man," a song I co-wrote and recorded with Stephanie Singer back in the late 1980s (please excuse the quality of the sound!).