Minter Dialogue with Ed Kirwan
Ed Kirwan, filmmaker, teacher, coach and founder of Empathy Week UK, which runs Feb 24 through Feb 28th 2020. The ambition of Empathy Week to invite 200,000 young people — at secondary schools — to put empathy into action and create a better world. I'm an ambassador for Empathy Week and was delighted to get Ed on to talk about his ambitious project. In this chat, we discuss his route to leading this Empathy Week, the phenomenal films and assets that he's produced and much more about how we can build more empathy into the world.
Please send me your questions — as an audio file if you'd like — to nminterdial@gmail.com. Otherwise, below, you'll find the show notes and, of course, you are invited to comment. If you liked the podcast, please take a moment to go over to iTunes to rate it.
And please don't forget to subscribe!
To connect with Ed Kirwan:
Sites mentioned:
————–
Further resources for the Minter Dialogue podcast: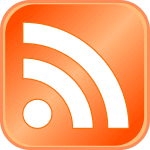 Meanwhile, you can find my other interviews on the Minter Dialogue Show in this podcast tab, on Megaphone or via iTunes. Please don't be shy about rating this podcast on iTunes here!
Music credit: The jingle at the beginning of the show is courtesy of my friend, Pierre Journel, author of the Guitar Channel. And, the new sign-off music is "A Convinced Man," a song I co-wrote and recorded with Stephanie Singer back in the late 1980s (please excuse the quality of the sound!).