John Jantsch is the founder and President of DuctTape Marketing, a small business marketing and consulting company. He's also the author of six books, including the big-time best-sellers Duct Tape Marketing and The Referral Engine. His last book is The Self-Reliant Entrepreneur: 366 Daily Meditations to Feed Your Soul and Grow Your Business, a book that fits very much into the current environment. In this conversation with John, we discuss the notions of self-reliance, mindfulness and solitude for entrepreneurs and small business leaders, and defining what success really looks like for each of us.
Please send me your questions — as an audio file if you'd like — to nminterdial@gmail.com. Otherwise, below, you'll find the show notes and, of course, you are invited to comment. If you liked the podcast, please take a moment to rate it here and don't forget to subscribe.
To connect with John Jantsch:
Site(s) mentioned:
————–
Further resources for the Minter Dialogue podcast: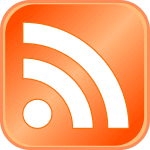 Meanwhile, you can find my other interviews on the Minter Dialogue Show in this podcast tab, on Megaphone or via iTunes. Please don't be shy about rating this podcast on iTunes here!
Music credit: The jingle at the beginning of the show is courtesy of my friend, Pierre Journel, author of the Guitar Channel. And, the new sign-off music is "A Convinced Man," a song I co-wrote and recorded with Stephanie Singer back in the late 1980s (please excuse the quality of the sound!).