Minter Dialogue Episode #96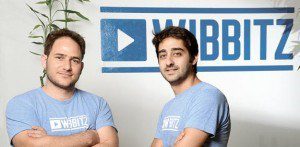 This interview is with the two founders of Wibbitz, Zohar Dayan and Yotam Cohen. Wibbitz, the Netexplo Grand Prize Winner of 2014, is a service that creates a summarized automatic video of text on the web. The founders have the ambition to be the play button of the web. If you haven't tried Wibbitz, this is one app you will want to download before the end of the podcast (see below)!
UPDATE: AS OF 2022, WIBBITZ IS NOW PART OF VIMEO
Meanwhile, you can comment and find the show notes on thewww.minterdial.com where you can also sign up for my weekly newsletter. Or you can follow me on Twitter on @mdial. And, if you liked the podcast, please take a moment out of your busy schedule to go over to iTunes to rate the podcast
By the way, you can also sign up to the Minter Dialogue podcast here via iTunes.
Netexplo video describing Wibbitz
AWARD WINNER – WIBBITZ (Israel) ENGLISH…
To connect with Wibbitz, Yotam and Zohar:
————–
Further resources for the Minter Dialogue podcast:
Meanwhile, you can find my other interviews on the Minter Dialogue Show in this podcast tab, on Megaphone or via Apple Podcasts. If you like the show, please go over to rate this podcast via RateThisPodcast!
And for the francophones reading this, if you want to get more podcasts, you can also find my radio show en français over at: MinterDial.fr, on Megaphone or in iTunes.
Music credit: The jingle at the beginning of the show is courtesy of my friend, Pierre Journel, author of the Guitar Channel. I invite you to take a spin!