Minter Dialogue Episode #336
Tom Schwab is a speaker, author (Podcast Guest Profits and The Mastermind Blueprint), coach, and successful online entrepreneur. Tom's passionate about helping brands grow from obscure to acclaimed, and, having founded Interview Valet, is an expert in helping getting guests onto the podcasts they need in order to get heard. In this conversation, we discuss Tom's experience in the USNA, the successful trajectory of his startup Goodbye Crutches, and a deep dive into Interview Valet and how to make a great podcast!
Please send me your questions — as an audio file if you'd like — to nminterdial@gmail.com. Otherwise, below, you'll find the show notes and, of course, you are invited to comment. If you liked the podcast, please take a moment to go over to iTunes to rate it.
To connect with Tom Schwab:
Sites and references mentioned by Tom:
————–
Further resources for the Minter Dialogue podcast: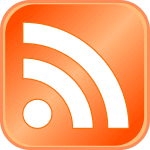 Meanwhile, you can find my other interviews on the Minter Dialogue Radio Show in this podcast tab, on Megaphone or via iTunes. Please don't be shy about rating this podcast on iTunes here!
Music credit: The jingle at the beginning of the show is courtesy of my friend, Pierre Journel, author of the Guitar Channel. And, the new sign-off music is "A Convinced Man," a song I co-wrote and recorded with Stephanie Singer back in the late 1980s.