With my show now moving into its 12th year and having eclipsed #500 in January, I enjoy sharing the most listened-to shows of the year. These include the downloads via the various podcasting services as well as on YouTube. The last edition I did was the Top 12 episodes for 2019.
The Top 12 episodes of 2023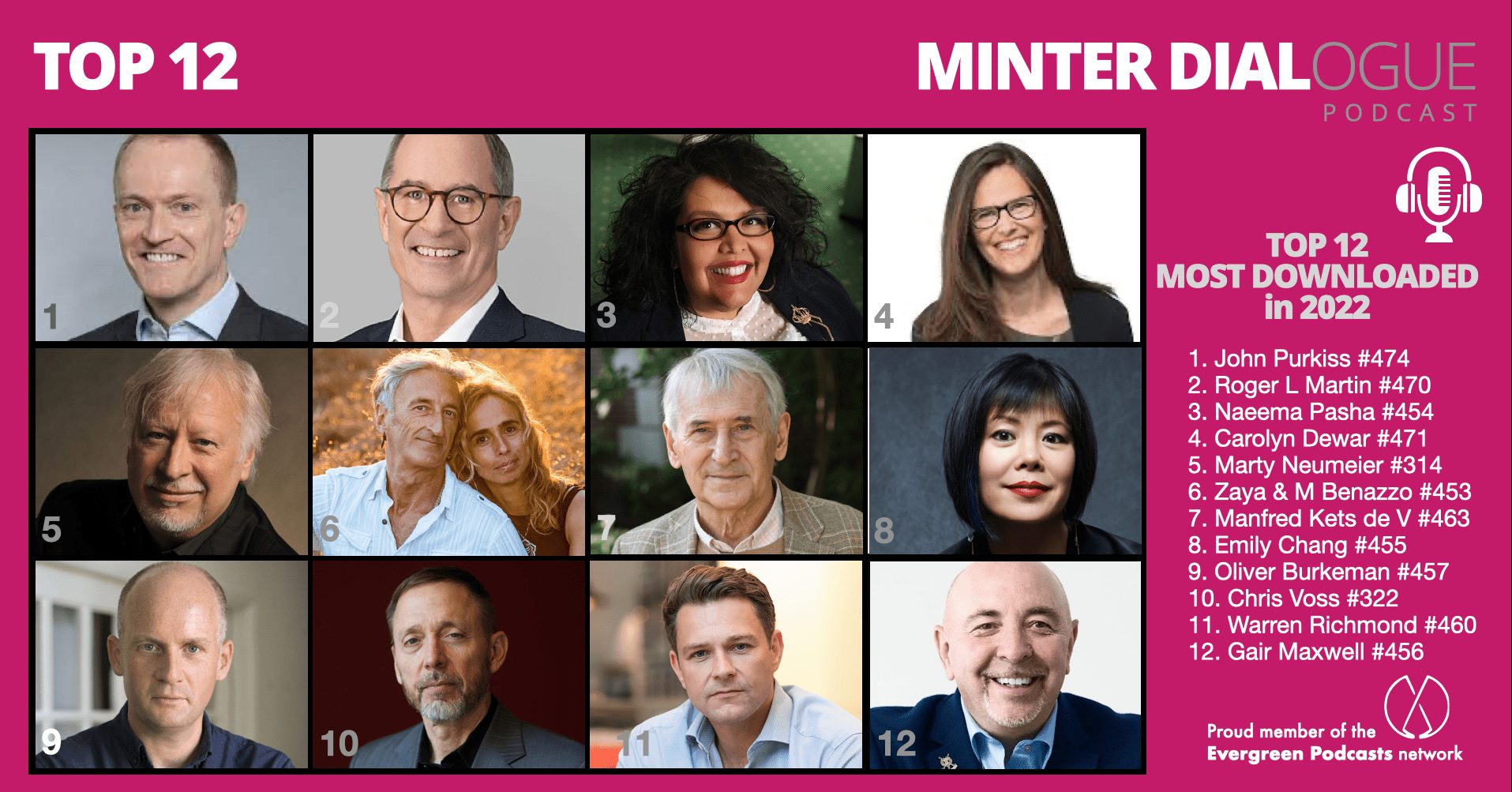 ---
Of note, there are two episodes that were in the top 12 in 2019 that are again in the top 12 this past year: Marty Neumeier, the bestselling author on "The Importance of Design and Brand in Business Building" as well as Chris Voss, the negotiator, author and CEO of the Black Swan Group. The same two episodes all feature in the list below of the top 12 all-time episodes.
Top 12 All-Time Episodes (2010-2022)
Compiling together the stats from Buzzsprout (2010 through 2021), Megaphone (2021-2022) and on YouTube, here are the Top 12 all-time listened to episodes of the Minter Dialogue (in English):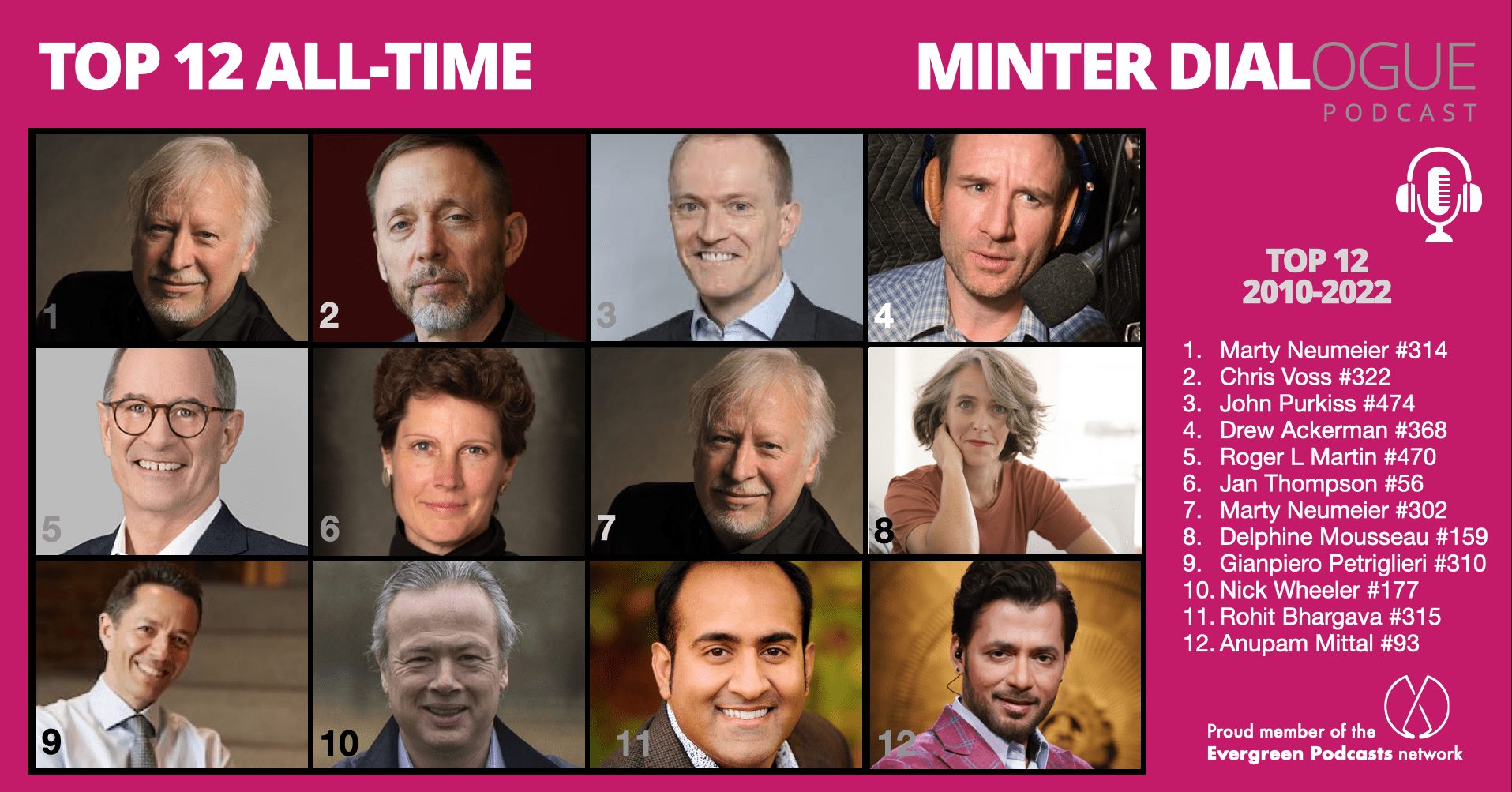 If you would like to check out the entire catalogue, my podcast is as ever available on all regular podcasting services, such as Spotify, Apple Podcasts and more.
I am thankful for the team at Evergreen Podcasts who have accepted to have both my English and French podcasts as part of their portfolio of shows. Thanks guys! 🙏🏻